During one of our daily online window shopping excursions that I do with my BTFF, I found this lovely confection, at where else? Kate Spade!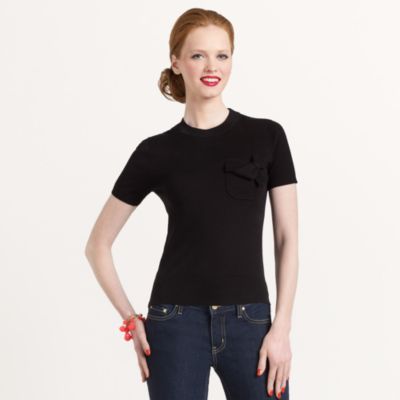 The best part? It was (and still is) on sale and I had a 15% off coupon plus Kate Spade offers free shipping! I ♥ her! So my grand total? Fifty-six dollars and change! I'm here to tell you it was worth it! I received this today and of course I had to try it on immediately and I love it! It's so soft and the fit is perfect and I know exactly what I'm going to pair it with first. Stay tuned, I'll post a pic of the complete outfit later.
kate spade | womens tops and sweaters – kate spade city lights kit sweater.